SEARCH ENGINE OPTIMIZATION (SEO)
from 2iiS Marketiing Vancouver Works
The Organic Choice for SEO in Vancouver, Based in White Rock, South Surrey BC
Because every single day we assist businesses enhance website visibility in Organic Search Engine Results, we know what achieving sustainable results entails. Imagine cutting through all the SEO "Mumbo-Jumbo" and having a clear plan to work with... Imagine having a pre determined budget to achieve the desired results! - This is one of the many advantages to working with the jolly nice team at 2iiS Marketiing!!
​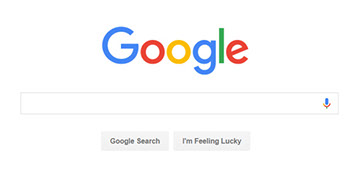 Our South Surrey based, Vancouver SEO experts have a proven track record of success, with a combined history of over 50 years' experience in high level marketing in SME's (We started VERY young!) One of our Directors was also instrumental in creating a world top 10,000 website, with over 3 million unique monthly visitors and which is still principally monetized by the ideas he brought to the website's design "back in the day". These successes are driven by a tireless passion to understand and manage the science of search engine optimization and internet marketing, specifically aiming for highly placed Google Semantic search rankings or SERP's.
Despite what certain SEO services might try to have you believe, Google is simply working hard to create the best search experience possible - that's why there are frequent algorithm changes, pushing Google to the forefront of Semantic Search – So What is Semantic Search?
Semantic search seeks to intuitively improve internet search accuracy by understanding searcher intent and the contextual meaning of terms as they appear in the searchable, online world, whether on the Web or within a closed system, to generate more relevant results. Semantic search systems consider various points including context of search, location, intent, and variations of words, synonyms, generalized and specialized queries, concept matching and natural language queries to provide relevant search results. Major web search engines like Google and Bing incorporate significant elements of semantic search – probably why they are by far the worlds preferred Search Engines, after all, we go back to the shops where we find what we are looking for, don't we?
So, as we can all understand, Websites offering unique, useful, well written and relevant content will in the future have the most search engine visibility. A high quality website does deserve this high level search engine attention, which is why 2iiS Marketiing always work harder to ensure our client's websites are as Google and SEO friendly as they can be – by design – and that's why we don't currently offer Flash based websites at our White Rock, South Surrey Offices – (Only an hour from downtown Vancouver, traffic permitting, or we come to you!)
We never "trick" Google, we advise, create and write imaginative, motivational and memorable content to give both Google and potential customers exactly what they searched for – and also to provoke the desired reaction – Contact! –
That's why the most effective SEO goes much further than just "optimization" of an existing website – True Search Engine Optimization for a company in Vancouver, or indeed anywhere, should be built in from the foundations up... Though remember, if you already have a website you like the look of, but that isn't appearing highly ranked in the search engines - we can still save you from the ignominy of Internet search obscurity - probably...
So, as we know you are busy, and that "Time is Money" - think to contact 2iiS Marketiing right now by clicking the snazzy and unmissable "CONTACT US" button below, and we will help...
Yep - SEO really can be that easy, and it all starts with a free analysis of where you are at, and where you would like to be!
Higher Ranking in Google Searches Equates to More Qualified Visitors on a Website
There is a direct and correlatable (is that even a word?) relationship between ranking high in Google and how many visits, business and therefore return on investment (ROI) any website can generate. To put it bluntly, when spending hard earned money on a website, be certain it is doing it's job - Creating Sales Leads!!
A Website with Ranking in the top 3 has quantifiable benefits - Imagine the increased contact from dominating search results like this:
​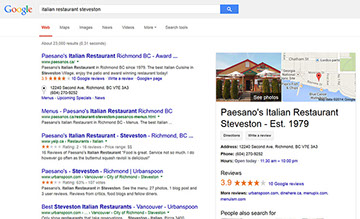 37% of Clicks go to the #1 result
17% of Clicks go to the #2 result
10% of Clicks go to the #3 result
That's a whopping total of 64% of click-throughs.
Frankly, fourth place is almost "first loser," was anyone ever honest enough to tell you that about SEO?... See how you can trust 2iiS Marketiing...
Once keywords have been established for the target industry sector (and this includes our famous "out of the box" thinking!) we can demonstrate what it will mean to achieve higher website positioning for these searches. Each week or month (depending on the package selected) we'll work hard optimizing the targeted keywords, content and associated social media and blog posts so that we get more of these highly relevant Semantic search terms to the top placements. Our Vancouver SEO experts are more than happy to work on a bonus related results basis, what works for the client works for us and guarantees a measurable ROI from a higher on-line & broad spectrum visibility.
We Don't Employ Salespeople, so to Simply Improve Search Results, Get Your Free Website SEO Audit Now.
​Get a Free WebsiteSEO Audit Here
Fill out the simple Contact Form Here and we will rapidly respond with an honest website appraisal and the recommended solution to improve Internet visibility and hence results. The team at 2iiS Marketiing is professional, experienced, friendly, approachable and most of all helpful.
What Will our SEO Services Improve?
Business in Vancouver is very competitive, and many companies engage SEO Specialists in Vancouver to ensure they rank well in search engines. Businesses today have to be ranking in the top positions in the search engines, whether this simply means more initial contacts, better qualified contacts or even to push competitors out of view and contention. Practically everybody uses the internet to find new products and services, or to confirm a purchasing decision. Each day over 3 billion searches take place via the main search engines and Canadians alone perform 4.8 billion Google searches every month.
The SEO landscape evolves continuously and SEO 'ing websites in Vancouver and BC area can be challenging depending on the local competition. All the same, one thing is certain: Investing in High Quality SEO produces the best ROI of anything else in internet marketing.
For Example:
SEO inbound leads close at a rate of

14.56%

compared to outbound leads at a close rate of just 1.7%.
Organic and Semantic click-through has a

25% higher conversion rate

than equivalent Pay per Click Advertising.
Companies measuring direct SEO Return on Investment (ROI) have

recorded returns in excess of 500%
Straightforward SEO Facts:
93%

of online visits begin with a search engine.

70%

of the links users click on are "Organic"* (Organic Search Definition).
Around

75%

of internet users choose to click on organic results and ignore paid adverts.
If www.marketiing.com had to pay for SEO generated organic traffic — It would be comparable to investing almost $60,000.00 per month in online advertising. We achieve this for the equivalent time spent on our Platinum SEO plan – or in other words around $2000 a Month. Impressive results and effective ROI in SEO work is what 2iiS Marketing BC Canada is known for, amongst other professional services including Website Development, Ecommerce Website Development, Corporate Branding Services including Collateral Materials and Training Materials Design and Production, Multi Lingual Search Engine Optimized Copywriting (including Semantic Copy Writing), Graphic Design, Web Marketing Services. Before asking "What does your SEO service cost?" - Imagine for a moment what not being in the top of the organic search results is costing your business!
It's Time to Boost Website Performance to the Next Level!
​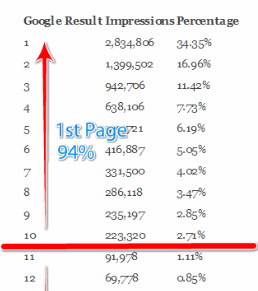 We work with all the best content marketing platforms, Ecommerce platforms and enterprise all-in-one SEO tools and Analytics to make specific, measurable and data-backed recommendations to have maximum impact on a website's visibility and ROI. We also have the industry experience to fine tune websites for the smoothest usability and response metrics. We don't stop at simple Website SEO, having 1000's of visitors per month is meaningless unless they think to respond and become an enquiry or qualified client lead.
Today is a great day to complete our simple contact request and benefit from a free no obligation local SEO website audit, or feel free to call us at +1-604-757-4573.
​Get a Free WebsiteSEO Audit Here
The foundation of an expansive online presence and our Local SEO strategy begins with understanding the business, the industry and the target audience. Every company has unique business goals and objectives and we will work to create the most effective Search Engine Optimisation to bring tangible results possible – using the broadest possible spectrum of Internet presence.
Our ultimate objectives are:
Create Targeted Website Traffic
Boost Qualified leads
Grow Sales
Tangible SEO ROI
Exceed Client Expectations
When a website is not being found on the first page of Google it is missing out on captivating a large percentage of potential customers. Our goal is to get our clients noticed for as many keywords and Semantic, Organic searches as possible.
Broad Spectrum SEO & Top Positioning is Absolutely the Key to Online Marketing Success
63%

of Internet users click a search result from the first page.

15%

(only!) of Internet users visit the second page of search results.

23%

of users not finding what they require on the first page of the SERP's try a different search.
Our expert and experienced Vancouver SEO team is here and ready to assist tune any size website and market sector for top ranking and the business success that brings.
Learn more about our custom SEO packages – either SEO Boosting or Maintenance - Contact us Right Now for a free no obligation local SEO website audit, whether based in Albion, Anmore, Annieville, Barnston Island, Belcarra, Boundary Bay, Bridgeport, Brighouse, Burnaby, Burquitlam, Cloverdale, Coquitlam, Crescent Beach, Derby ("Old Derby"), Douglas, Delta, Fort Langley, Haney, Kanaka Creek, Langley City, Langley District, Maillardville, Maple Ridge, New Westminster, Newton, North Vancouver City, North Vancouver District, Pitt Meadows, Port Coquitlam, Port Hammond (Hammond), Port Kells, Port Moody, Queensborough, Richmond, Sapperton, Scottsdale, Steveston, Squamish, Surrey, Tsawwassen, Vancouver, West Vancouver, Whalley, Whistler, White Rock, Yennadon – in fact an increasing number of our clients are International – we have now Supplied SEO and website development on all Five Continents!
You can also call us on +1-604-455-1211 to speak to one of our senior web strategists, and please, unless you wish to personally pay for a beautiful and efficient receptionist to always ensure calls are answered - leave a message, and the moment we are free from helping another company in Vancouver to lead their industry sector in the SERP's, we promise to call you back...
​Get a Free WebsiteSEO Audit Here
Sources of Web Statistics: Google, eConsultancy, Knowledge Systems Lab, Stanford, Hubspot, Slingshot SEO, MarketingSherpa, SEMPO,